EVENTS RECAP

IPN Board Meeting, May 2, 2022, Deerfield Beach, FL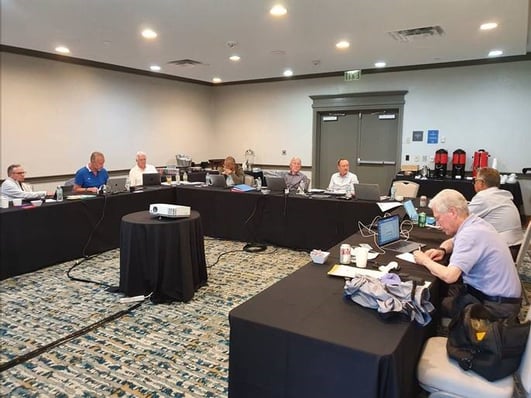 IPN Board Members met for their annual meeting this year in Deerfield Beach, FL. The IPN is a peer-2-peer network of entrepreneurs. Membership is vested in C-level executives, often the owners themselves, who then regularly attend IPN meetings to exchange knowledge, experience and innovations and to develop mutual business. All this is done based on relationships that are built over multiple IPN events.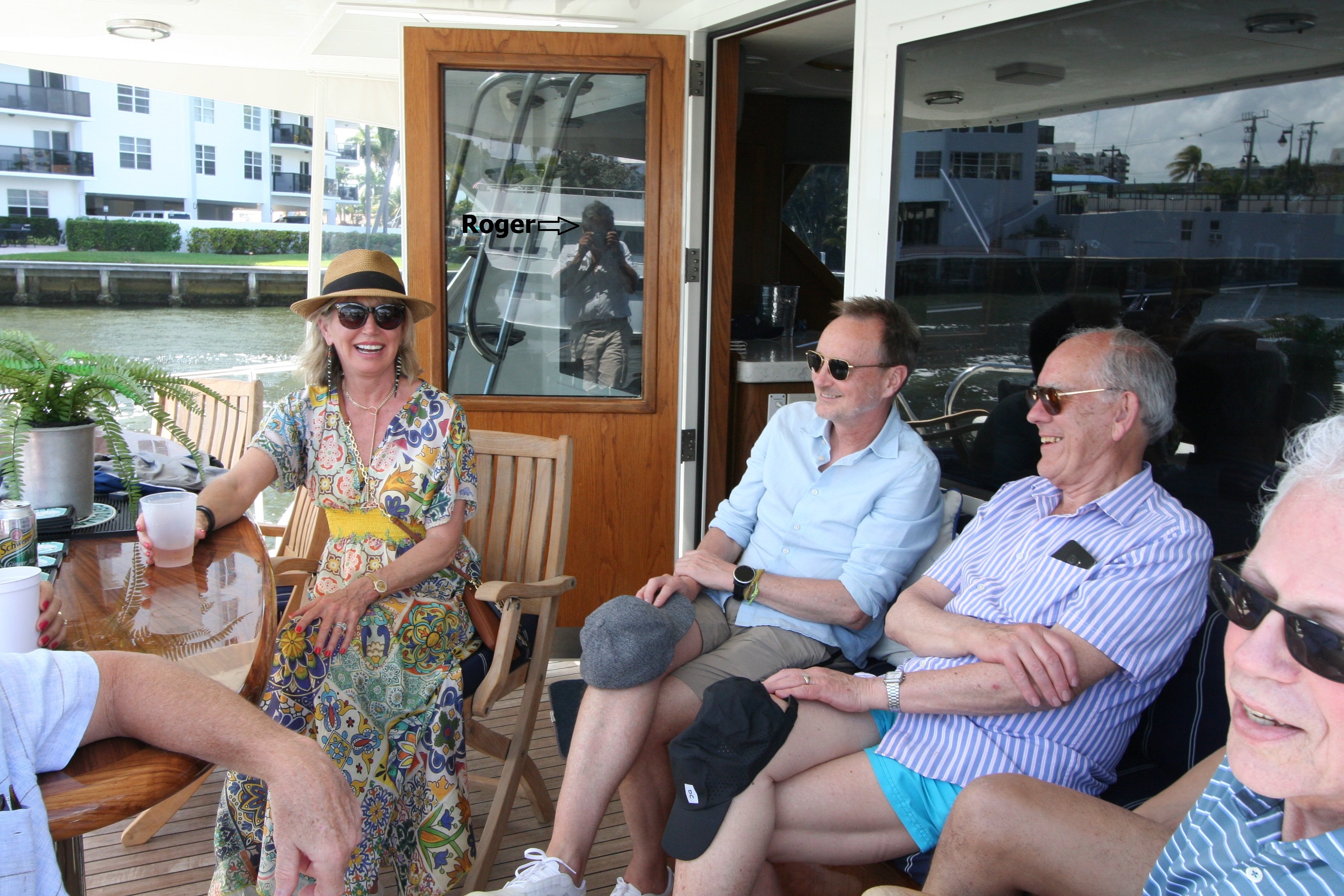 International Printer's Network Board Members enjoying a full day cruise on The Hattrick Yacht, Hosted by Roger P. Gimbel, EDP, President of Gimbel & Associates and IPN board member.
---

Complimentary Webinar - Navigating Your Inkjet Journey
Take the first step in the Inkjet Journey discovery process. Inkjet print is expected to share $11 billion of the print market by 2023. Will you get part of this growing market share? Watch the Gimbel & Associates webinar series - Navigating Your Inkjet Journey. https://youtu.be/n-V9Lm5-dEw
About the Presenter:
Randall draws on more than 30 years of international sales and marketing experience including living

in multiple overseas assignments and regional management for Developing Markets. He brings a wealth of talent to bear by managing client consulting projects; developing strategy; providing organizational and business analysis; and conducting sales training and seminars for customers.
Navigating Your Inkjet Journey - Part 2 Delivered at the XPLOR21 Conference, Tampa, FL
For those attending the conference Roger P. Gimbel, EDP and Randy Hardy, Sr. Consultant presented inkjet technology implementation. Inkjet technology is hot, whether continuous or cutsheet. Are you considering an investment in an inkjet press? Come learn some lessons to ease your way!
There are many devices and many applications that run great on inkjet, but caution: there are some applications best left to a toner device. We'll discuss all these implications, as well as many more such as: How do you sell it? How do you price it? What is the end user looking for?
Watch for Part 2 soon to be available for viewing.
Additional Gimbel & Associates Conference Event Wrap-Up!
November 16-17, 2021 - As the main XPLOR Platinum Sponsor and XPLOR 21 Diamond Sponsor, Gimbel & Associates hosted a Booth #19 in the Island Ballroom. Attendees met Gail Gimbel, Executive Director and Randy Swope, Sr. Consultant who answered any questions about our services and where you can sign up for our monthly blogs and informative eBooks and webinar events.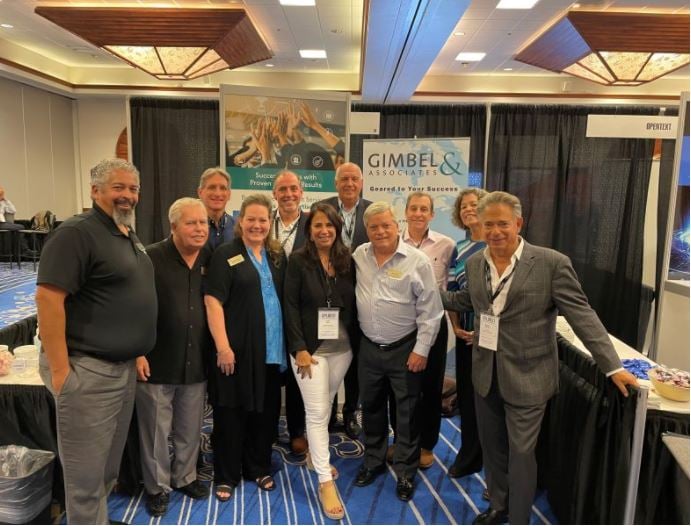 November 16, 2021 - 8:00am - Roger P. Gimbel, EDP and President of Gimbel & Associates welcomed all the the XPLOR21 conference and announce the Industry Awards recipients.
November 16, 2021 - 8:45-9:05am - Following the awards announcements Roger P. Gimbel, EDP, President of Gimbel & Associates, was the Auction Master of Ceremonies for a Cruise Auction. Gimbel & Associates donated a cruise on the 82ft Hattrick Yacht to benefit the XPLOR student scholarship program.
November 16, 2021 - 10:05-10:25am - Ask the Expert panel hosted by Gimbel & Associates answered questions on business assessment and customer retention.
November 16, 2021 - 4:30-5:15pm - Roger P. Gimbel, EDP took part in a panel for Technology's Evolving Role in Customer Communications.
---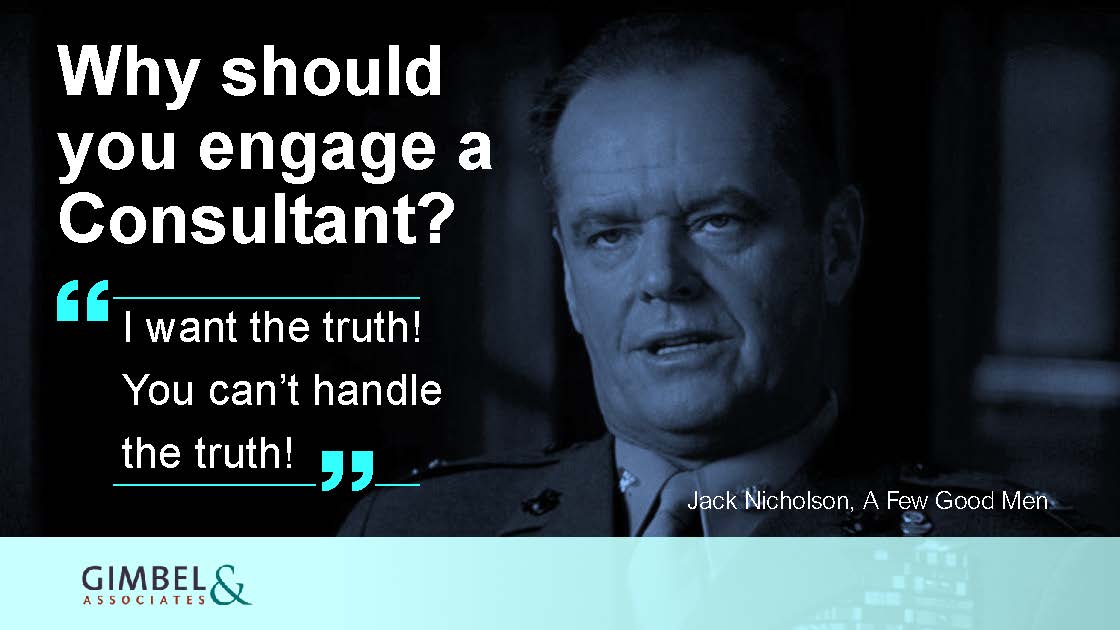 The best Consultants have lived most situations many times and usually know several ways to achieve the end state you desire. Before you select someone, there are many questions/discussions to have internally, so you'll be prepared to then have that external discussion. This XPLOR webinar originally delivered by Randy Swope, Sr. Consultant at Gimbel & Associates, will go over when it makes sense to hire a consultant and what to look for in selecting one, so you can get the most out of your engagement. To watch the webinar click on this link:
---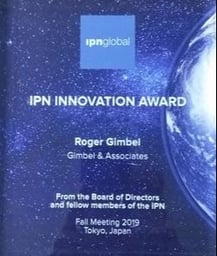 Gimbel & Associates was presented with the IPN Innovation Award by the International Printers Network at their fall meeting held in Tokyo. The prestigious award is given to companies who have created highly innovated products or services for the print industry.
Gimbel & Associates received the award for sharing their concept for Strategies for Continued Growth in Print Services. Using a live link between New York and Tokyo Gimbel & Associates demonstrated their visionary ideas to this group of print and print related companies from all over the world.
"We presented "The Future is here… Strategies for Continued Growth in Print Services! To this group of print and print related companies from all over the world and are humbled to have been recognized for this innovation" said Roger P Gimbel, EDP, and President of Gimbel & Associates. "The IPN is comprised of some of the world's leading companies in the industry, so we understand the magnitude of the recognition."
The IPN is the world's largest and oldest network for independent print partners, who work together to assist their international clients with global print distribution. This print and marketing distribution model has allowed international companies to better control their brands and to greatly reduce freight costs and delivery time in supporting their sales channels globally.
---

2019 Fall International Printer's Network Meeting
Tokyo, Japan
November 9-12, 2019
Roger P. Gimbel, EDP and President of Gimbel & Associates was in attendance at the annual IPN Global Fall meeting held this year in the vibrant city of Tokyo, Japan. This year's meeting theme was "Henkaku" : the journey of innovation and trans-formation" and is sponsored by Ricoh.
For more than 20 years, IPN Global has been forging friendships and serving global companies. Today their organization represents almost 50 leading-edge companies in the printing, visual communications and graphic arts industry in more than 200 locations around the globe.
IPN members meet twice a year at different locations around the world to share strategy and build trust. Members know each other well and have a deep understanding of each other and each other's business and capabilities. It's through trust and friendship that members are able to work together for the benefit of their global clients and their own businesses. It's also why they've been able to build significant amounts of successful business.
For more information on IPN membership and services go to: