Roger P Gimbel, EDP & President of Gimbel & Associates will be presented at the Xplor 19 Conference.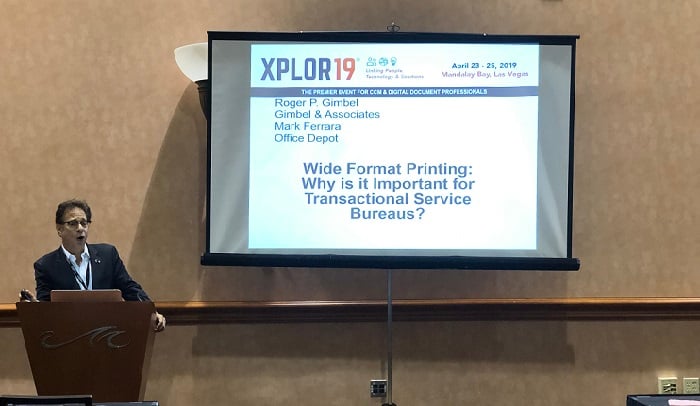 Wide format is a logical expansion of the growth of Inkjet Technology. Roger will be describing and discussing how wide format business is expanding and how service bureaus, commercial printers and retailers take advantage of adding these offerings to their portfolio! Both the challenges and benefits of integrating these offerings will be discussed. Roger shared a terrific success story!
---

2017 Xplor International, Orlando, FL
Caribe Royale, March 28-30, 2017
Gimbel & Associates and
Greg Gantwarg, Marketing Manager,
Wilen Group lead an educational session titled, "Using Compliance to Drive New Business," at the recent Xplor 2017 Conference on March 28th .
Attendees learned how marketing strategies around compliance can increase customer engagement and drive new business opportunities. Discussions centered around compliance used to win strategic new business as part of an effective marketing strategy.
---

IPN Winter Meeting in Germany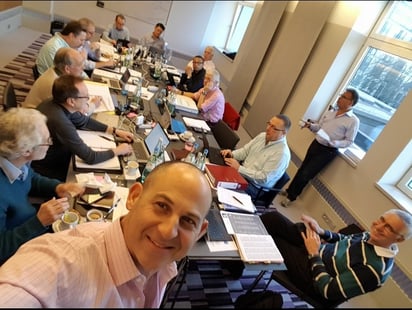 Warren Werbitt, Pazzaz Printing and IPN Board Member, includes all the board members in his recent selfie. Roger P. Gimbel (standing) addresses the board members.
---
Kristin Anderson, Sr. Consultant
and VDP/web2print expert was

recently interviewed by WhatTheyThink?
Read Kristin's views on "taking web2print to the next level" by clicking the link below.
Self-Serve Omnichannel Marketing Campaigns - Taking Web2Print to the Next Level
---