Print providers are in an excellent position to help their customers understand the unique benefits of print communications, how to get the greatest return from their investments in printed material, and how to integrate print and digital media to raise the effectiveness of all the channels. Focusing on how customers benefit from their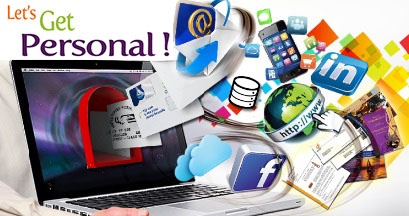 services is the way to get customers thinking of a print service provider as a strategic partner rather than a vendor.
This requires shifting sales conversations away from production-related specifications such as print volumes, finishing, and paper stocks. Value-added discussions should be about business goals such as conversion rates, customer retention, upselling, lifetime customer value, and customer experience.
When talking with customers skeptical about print's value in a digitally-oriented world, print sales people should stress some established facts:
According to consumer surveys, direct mail is the most acceptable form of unsolicited communication. It is often the gateway to establishing a digital connection with customers.
Marketers who abandoned printed materials are adding items such as targeted catalogs back into their strategy. The printed pieces are remarkably effective at driving consumers to online or retail stores.
Over 90% of consumers retrieve and review their mail every day.
Uncluttered physical mailboxes and direct mail pieces that stand out with color, shapes, personalization, or other features gives it a clear advantage over marketing efforts delivered only to overcrowded web browsers and packed email accounts.
Selling Value
It may be necessary to educate customers about how print has changed with the times:
Digital printing enables short runs of highly personalized and targeted content.
Codes in the address block allow mailers to trigger precisely-timed complementary digital messages, based on actual postal delivery dates.
Interactive elements such as QR codes, PURLs, near field communications, and augmented reality connect printed materials to the digital world.
Geo-location data can control the inclusion of maps or driving directions to physical locations. Smart marketers also use this information to adjust the value of coupons or offers; attracting more distant customers by offering greater savings.
Print service providers now coordinate direct mail with follow-up email, drip campaigns, landing pages, or automated fulfillment to support full-circle customer relationships.
Finally, printers can overcome perceived objections from customers about the cost of print vs. electronic alternatives. Digital printing and data analytics makes it more economical to target smaller audiences. This saves on materials and postage and improves campaign ROI by filtering unlikely respondents from the mailing lists. Personalization capabilities of digital presses increase response rates by crafting messages, images, and offers to match the demographics and buying history of each person on the list.
Print service providers can help their customers save on postage by co-mingling mail together to achieve denser presort, using intelligent mail barcodes to qualify for discounts, or timing campaigns to coincide with USPS promotional programs that provide additional postage savings.
Transitioning to value-added selling isn't easy. It requires a different sales technique; the cost per printed piece is not as important as the results. This requires conversations with decision makers and stakeholders, not procurement-oriented customer contacts. Expecting a sales staff to automatically shift to a more consultative-type approach is unrealistic. Some focused, skill-based training is often necessary to enable salespeople to change their approach and master the new skills they need to sell value-added services to marketing and C-suite decision-makers.
Gimbel & Associates has many clients who have improved their sales effectiveness by adopting consultative and value-based sales approaches to win new customers. If your organization wants to improve your sales effectiveness and position high value solutions, just contact us. We would be happy to discuss business development services to support your goals.