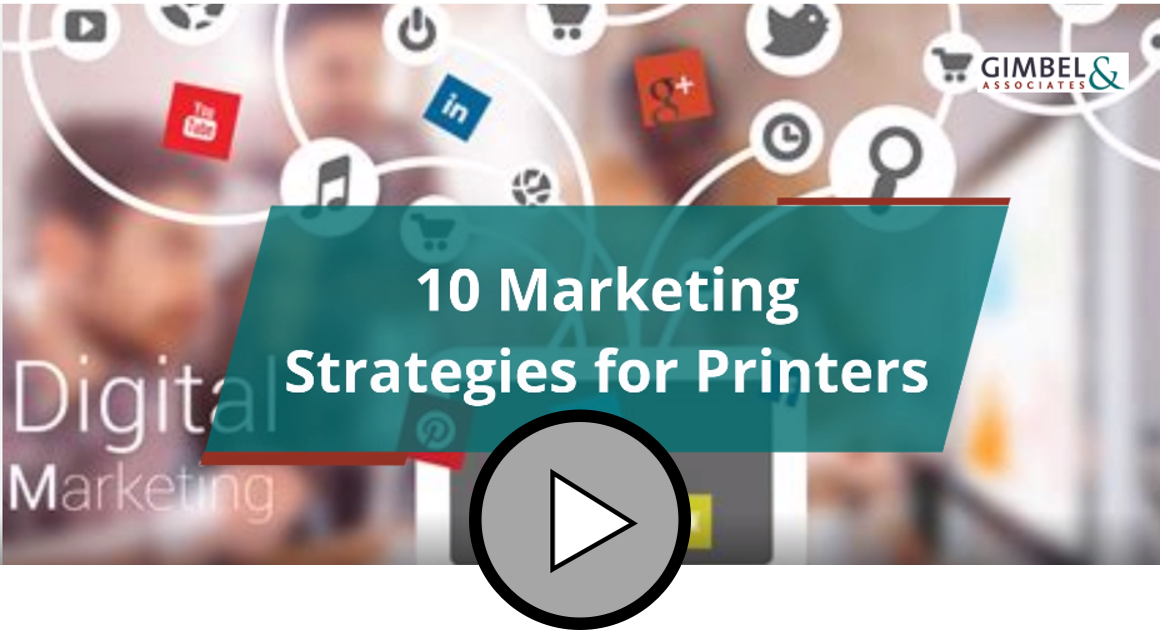 Printers are always helping their clients raise awareness for their products and services. They send out marketing postcards or donation requests for them, print door hangers, or create entire marketing campaigns in service of their customers.
In marketing their own services, though, many printers struggle with knowing what to do, where to spend their marketing dollars, and how to find the time to take care of a campaign of their own.
Fortunately, Gimbel & Associates has lots of resources to help you conquer the marketing challenge. Watch this short video, read the corresponding blog article, and download items in the Gimbel Resource Library to get started on the marketing activities essential to your business success.