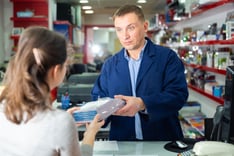 You know the old maxim: printers are great at executing marketing programs and delivering
results
for their clients but not very good at promoting themselves. Marketing can seem time consuming and complex, but it's not. It's based on a few fundamentals: know your clients, decide what you want to tell them, and chose the tactics that work best. Here are 10 ideas to help you get started.
1. Know your customers
Any good marketing program starts with knowing your clients. Delve into your data and create profiles of your clients or the potential clients you want to attract. Go beyond the basics and try to figure out what they care about, what they need, and what they expect from you. Client knowledge will help you create effective strategies.
2. Refine your message
Decide what you want to tell your clients. Why should clients work with you? Marketers call this your messaging. Your message can be simple or complicated. You can structure it around general branding or a particular initiative, such as a new large-format division you're opening.
Knowing your customers and determining your message are the two most critical elements of any marketing program. They are strategic steps that will influence the tactics you employ. A consultant at this stage may help clarify your thinking and enhance your ROI.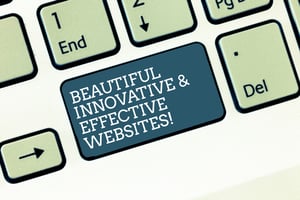 3. Have an effective website

Develop and maintain an effective website. It doesn't need to have 57 pages, but it should be clear about what you do and how you help clients. Optimize it for mobile, keep it up to date, and have a strong call to action. Try not to focus on the blistering speed of your presses. Clients don't care.
4. Digital marketing
If your objective is to get your name in front of as many eyeballs as possible, then look at paid advertising on Google and other search engines. You will appear as a sponsored ad right at the top of the list. Remember search algorithms change all the time, so it may be a good idea to put a staff member in charge of maintaining this program.

5. Social media marketing
You don't need to be on all the social media platforms, just the social sites frequented by your clients. Beyond posting your messages, use social media as a listening device to find out what your customers are saying. Be consistent with your posts and engage with followers. Some platforms will block sales messages unless you pay for them to extend your reach.
6. Content marketing
Deploying content marketing–blogs, videos, e-books, case studies—can be very effective at establishing you as a thought leader in the industries you serve. The key is to be consistent and stick to a schedule. Create content that is valuable, useful, and engaging.
7. Email marketing
An extensive email list of engaged contacts is the holy grail of marketing. You can rely on SEO to be found by customers via search, but reaching out directly to clients is much more effective. Inform clients about news, new blogs, new techniques, new services, or other information they will find useful. For more transactional emails that reach out to clients at key points in the sales funnel, use one of the CRM software programs available.
Get out there and talk to clients or potential clients. Local events and trade shows are great for strengthening connections or making new ones. Conduct an open house or other learning events in your facilities. If you're considering an open house or other event, be sure to download Gimbel & Associates' free eBook: "Making Your Event a Success".
9. Direct mail marketing
Don't forget direct mail. Studies repeatedly prove it works, especially with younger clients. It cuts through digital clutter, isn't intrusive, and carries a high degree of credibility. It can also showcase your capabilities. Wow recipients with personalized messages, great graphics, tactile stock, eye-popping finishing, or any special effect you want to highlight.
10. Merchandise marketing
Everyone loves free stuff and the options are endless—pens, cups, water bottles, phone accessories, notebooks. Personalizing an item with the recipient's name is even more effective.