Customer journeys from awareness to purchase take place in a variety of communication channels. Multiple touchpoints provide opportunities to educate customers, transact business, or entice them to take the next step in the buying process. Some of those touchpoints involve print and others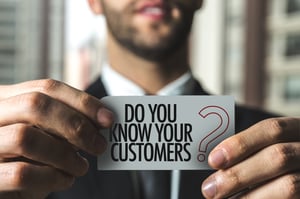 occur in digital environments. Familiarize yourself with your client's customer journey maps to reveal new revenue opportunities and strengthen your client relationships.
Print service providers are not exposed to all the interactions clients have with their customers and prospects. You may be involved with only one small part of the relationship, such as direct marketing postcards or product brochures. To help your clients achieve their business objectives, you need to know more. Ask your clients to walk you through their buyer journeys to find out how the services you provide correspond with the client's overall communication strategies.
Try This with Your Clients
Many companies don't have a firm grasp on their own buyer journeys. You may need to help them. Charting all the existing inbound and outbound customer communications can be an enlightening experience for your clients. Spend a day in a conference room with them. Ask questions and hang samples of their printed and digital messaging on the walls. This exercise will uncover gaps and present opportunities to improve.
The goals for assembling all the customer communications in one room are to identify the customer touchpoints, understand the customer actions each communication promotes, and assess the messages effectiveness in doing so. List the events, timing, or triggers that cause each communication to occur. Observe how communications link to one another. The breadth and complexity of customer relationships expressed through customer touchpoints is a persuasive argument for further analysis when seen in its entirety.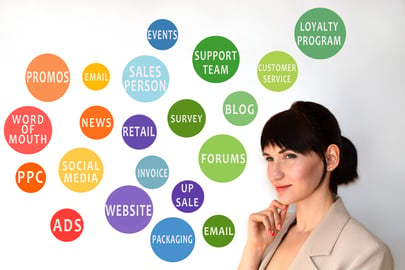 A common journey mapping discovery is noticing that customer communications are occurring in isolation. Multiple departments may communicate with the same customers at the same time and the messaging is inconsistent. This happens often with transactional documents, but also in marketing. Companies execute separate campaigns for email, social media, web, and print with little or no attempt to connect messages delivered in multiple channels.
The communications charting exercise helps you and your clients see the connections (or disconnections) between printed documents, electronic communications, and in-person conversations. You may discover duplicate efforts, contradictory messaging, or gaps in the process. Journey maps reveal opportunities for your company to take on tasks such as triggered fulfillment, tracking, personalization, or integrated print and digital campaigns.
Show Clients What You Can Do
Printers are the communications experts. If your clients' marketing efforts aren't generating acceptable responses, you can suggest changes. Printers can advise clients about improved targeting through better list selection, duplicate removal, personalization, campaign timing adjustments, updated graphics, or multi-channel approaches.
Don't expect your customers to know what modern presses, software, and other technologies used in your operation can do for them. Compile print samples, demonstrate your multi-channel and tracking capabilities, and share customer case studies with your clients. Help them understand how working together on their customer touchpoints will help them achieve their business goals.
Examine Your Own Customers Journeys
Have you charted your own company's journeys? Do you know what steps customers take as they notice your company, compare competitors, agree to a sales call, and decide on a vendor? Are you taking the actions necessary at each stage to encourage prospects to proceed through the process?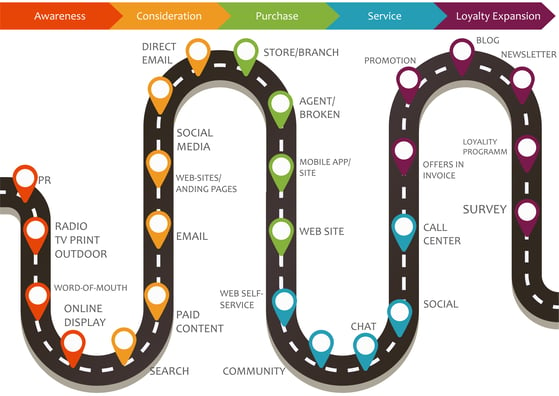 Self-assessment is tough. Objectivity is difficult to achieve and few business owners can find the time to examine their own business processes in depth. If that sounds familiar, call us. The professionals at Gimbel & Associates have extensive experience in the print business. We can help you create the strategies you need to grow your business, enter new markets, and embrace a new way of selling your services. Here are a few comments our customers have made after working with us.