Printers understand about the impact printed items can have on people. Interacting with print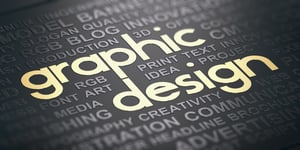 involves multiple human senses including smell, touch, and hearing-besides the visual aspect. Designers that concentrate mainly on digital mediums may not realize how to get the best results from their printed projects. They don't know what they don't know
Printing can involve complicated and exacting specifications that creative people must take into consideration during the design process. Informed designers working closely with printers will produce the most desirable outcome. Dialogs that begin with the questions below create favorable collaborations.

Question: At what point in the design process should I consult with a printer?
Answer: Start talking with the printer as early as possible in the project. This is especially important for designers who have limited print design experience. Decisions made early in the design process can have a huge effect on print production. Poor design choices impact quality, timing, and cost. Printers can show how to leverage variable data and images, suggest ways to save money on finishing costs, or help design pieces that meet postal regulations and qualify for postage discounts. With print it is often helpful to begin with the end product and work backwards through steps like layout and data acquisition.
Question: What can printers do besides print my project?
Answer: This is a great question to ask. Designers shouldn't view printers as a black box where designs go in and print comes out. Besides the actual application of ink on a substrate, printers are skilled at coordinating steps like bindery, delivery, or mailing list acquisition. Designers are frequently unaware that printers can also assist with tasks such as installing large graphics like banners or other display items, fulfilling orders for print-on-demand collateral or promotional items, or setting up landing pages and micro-sites. Printers can help with many details critical to a campaign's success.

Question: What do I need to know about color reproduction?
Answer: Designers typically work with the RGB (red, green, blue) color system, using their computers to create graphics for electronic display. Web pages, digital ads, and HTML emails all use RGB because that's how electronic devices display colors. Printing presses create colors with CMYK (cyan, magenta, yellow, black). A graphic created for web presentation can look slightly different in print, depending on the chosen colors, the substrate, and the printing press technology. Designers must convert their digital files to CMYK before sending them to be printed. Exact color matching, using the Pantone Matching System (PMS) as a spot color is possible, but will increase costs. Spot colors are necessary in retail and packaging where a brand's color must be exact every time. In other applications, colors the CMYK color gamut can be reproduce will suffice.
Question: What's the best way to send you files?
Answer: It's always best to send print-ready files. When printers need to manipulate or convert files, it will affect the budget. If timelines are tight, unanticipated re-work can cause delays. Designers commonly send files in the Adobe PDF/X-1a format. Always be sure to embed fonts. Missing fonts are a common mistake that causes production delays. Do not send native files like InDesign.
Question: How should I proof the work?
Answer: Printers recommend allotting enough time to proof the work several times before sending the files. Watch out for design elements like kerning and other type-related issues in addition to spelling, alignment, and text accuracy. Printers will provide digital online or printed proofs, but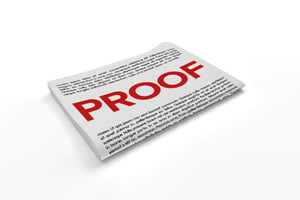 making type changes by this stage of the project can be expensive. Both these proofing methods allow designers to make sure they have included all the elements, positioned them correctly, and the colors are approximately correct. For exact color matching, ask for a press approval.
Print professionals are proud of the materials they create. They welcome opportunities to meet with creative people early in the design process because it helps them avoid unnecessary problems, expense, or delays at production time. By reaching out to the printer, designers can discover techniques and embellishments that make their creative projects stand out and create value for their clients.
Printers: What other questions do you wish more of your customers would ask? Send us your comments using the form below this blog post.
A version of this article was originally published on 03-09-2020 at:
https://colorkarma.com/featured-articles/designers-10-things-to-ask-your-printer/