Printing can be alluring. The technology is fascinating and the end result, with its popping colors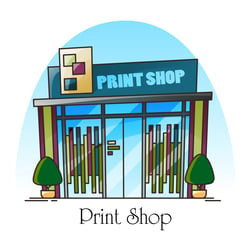 and textured finishes, can be a feast for the eyes. But behind the fancy ink and substrates, there's a business to run. If you've ever considered starting a print company, make sure you have a firm handle on all the variables before jumping into the business. Also, keep in mind that some of the biggest printing firms started as a dream in a basement or a garage.
Establishing or expanding a printing business can be a complex undertaking that requires a lot of strategizing, planning, and a good business plan. Let's run through the key areas of that plan.
1. What do you plan to print?
Are you interested in commercial printing—brochures, flyers, business cards, etc. — or do you want to be more specialized? Some markets are thriving more than others, such as packaging, wide format, and textile printing. But many niches exist for a budding printing mogul to explore: t-shirts, labels, all manner of signs, specialty applications, direct mail, promo items, art prints, and more. Alternatively, you can target clients in specific industries and opt to offer all the services they need.
2. Can you make money with your idea?
Closely look at your market. How many competitors will you have? How are they doing? What challenges do they face? Call industry associations and talk to their experts, read industry publications, perhaps invest in a third-party consultant, and most importantly, talk to potential clients to determine if they need what you're selling.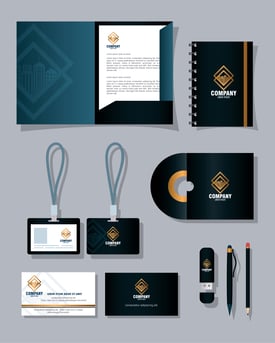 If you don't have a good understanding of the printing industry, get one. Learn about the big trends, difficulties, industry ratios for profitability, operational costs, or R&D investments, securing supply chains, various technologies, and the price of equipment. Any equipment supplier will be happy to discuss options with you.
3. Who are your clients?
Can you identify who your clients will be? Do you want to be in the B2B space, sell directly to consumers, or a blend of the two? You can service small businesses, or national corporations. You might sell locally or nationally.
Draw up a customer profile that is as detailed as you can make it. If you sell primarily to B2B clients articulate their pain points and how you will ease them.
4. How will you serve your customers?
Regardless of what equipment you will ultimately choose, think about whether you want to serve your clients from a brick-and-mortar location, or virtually with a web-to-print operation. Many software suppliers have programs to create an e-commerce service. Each of these channels requires their own logistics.
5. What equipment do you need?
Once you're comfortable with your product and its potential, consider what equipment you'll need to get started and, critically, what software you'll need. Each application has optimum printing equipment, including bindery devices, to execute jobs cost-effectively. You'll also need software programs for functions such as estimating, sales and CRM, ecommerce, and MIS systems. Industry trade shows are great venues to get crash courses on equipment, suppliers, services, and key thought leaders.
6. Where will you locate your business?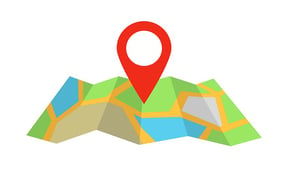 Where do you want to locate your company? Do you need foot traffic? Do you need to be near a highway? Maybe you'll need warehousing space. Does the space meet all the requirements for electrical, Wi-Fi, ventilation, or a re-enforced floor for heavy equipment? Look into the permits and laws you will be required to follow.
7. What will it cost?
Be clear about how much money you can invest in your enterprise, or how much you can afford to borrow. Get a good picture of your costs: standard overhead costs like rent, software packages, leasing or financing of equipment, maintenance contracts, payroll, insurance, and marketing.
Once you've answered these questions, it's time to draft a business plan with clearly defined goals. Whatever printing path you choose, there are plenty of resources to help you along the way. One of those resources is Gimbel & Associates. Click here for a free consultation on how expand your print business or start a new one.