Roger P Gimbel, EDP & President of Gimbel & Associates will be presenting at the Xplor 19 Conference.
Educational Session - Wednesday, April 24, 2019 from 9:30 am -10:20 am. Room South Pacific G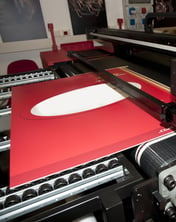 Title: Wide Format Printing: Why is it important for transactional service bureaus?
Wide format is a logical expansion of the growth of Inkjet Technology. Roger will be and discussing how wide format business is expanding and how service bureaus, commercial printers and retailers take advantage of adding these offerings to their portfolio! Both the challenges and benefits of integrating these offerings will be discussed. Roger will share with you a terrific success story!