Roger P. Gimbel and our Gimbel & Associates Sr. Consultants are excited to once again participate in XPLOR 22 activities and seminars! G&A is always happy to share our knowledge and insights with attendees at the yearly conference.
As the main XPLOR Platinum Sponsor Gimbel & Associates will be hosting Booth #1 in the Banyan Breezeway.
Come meet Gail Gimbel, Executive Director and Randy Swope, Sr. Consultant- New Market Development who will answer any questions about Gimbel & Associates services and where you can sign up for our monthly blogs and informative eBooks and webinar events.
Here's what's on the schedule.
Print Manufacturing Successfully Means Meeting Customer Expectations. Are You?
September 13, 2022 2:30 PM-2:55 PM Jacaranda Hall: Glades
Roger
P.
Gimbel, EDP Randy Hardy David Hunter
President Sr. Consultant Principal
Gimbel & Associates Gimbel & Associates ChromaChecker Corp
Track: Best Practices/Trends
Your print engines are an important part of meeting customer expectations. When purchasing a new press, you need to ask:
How do you know if it will meet your clients' expectations for color match and repeatability?

How do you know if the printer was set up properly?

How do you know what is "normal?"
Attend this session to learn how you can benchmark prospective printing devices, purchase the best printer for your requirements, and be up and running within hours of the installation. If you are purchasing a new digital or conventional press, what level of color variation and accuracy should you expect? Does the print align with the existing printers that you have?

We have benchmarked over 40 print devices and we stack rank them based on gamut size (range of color), color variation, color accuracy and resolution. You will leave this session knowing how to benchmark presses and you will never purchase a new or used printing device without doing this exercise first.
---
PANEL: The Practical Guide to Document Re-engineering: What, How and Why
September 13, 2022 4:30 PM-5:15 PM

Jacaranda Hall: Jasmine

Gina
Armada Jeff DeVoyd Randy Hardy Jonathan Malone- Pat McGrew
CEO Enterprise Architect Sr. Consultant McGrew -- Sr. Director Managing Director
MHC Quadient Gimbel & Associates Engagement, Solimar McGrewGroup, Inc.
Track: Technology

We call it document re-engineering, but what we are talking about is identifying the elements of business documents and preserving their legacy while keeping them relevant. New logos and brand colors are only part of the conversation. What about changing business rules and expanding output channels? Let's talk about the nuts and bolts of practical document re-engineering!
---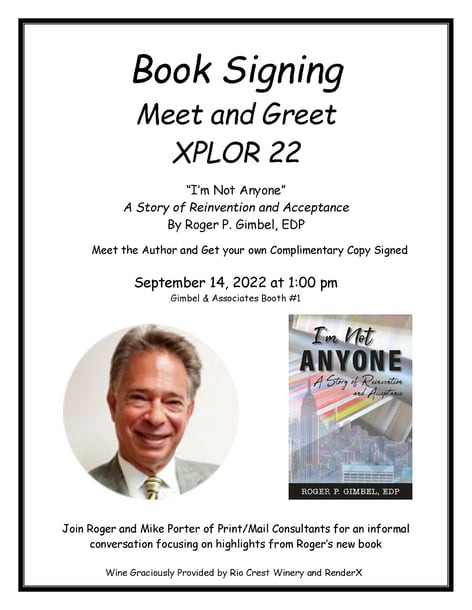 ---
Success Matrix for Print Service Providers
September 14, 2022 3:30 PM-4:15 PM

Jacaranda Hall: Glades
Track: Best Practices/Trends

The discussion on business growth for today's Print Service Providers (PSPs) is highly focused on technology considerations around such topics as integrated solutions, workflow, value-added marketing services, digital and inkjet print, and other process and production related concerns. Utilizing the Success Matrix for PSPs,

Randall Swope will address the three key vectors that are involved in building a business growth strategy. We will be discussing how to formulate a business assessment using this matrix and focusing on key differentiators for customer value as it relates to the PSP segment.

Key Take Aways:
How to move beyond the day-to-day operations to focus on strategic thinking.
How to model business success using a proven matrix that applies to many business segments.
Understand the difference between product/service benefits and customer value proposition.
Take a leadership role to move the discussion from "What went wrong today?" to "What do we need to do to be successful?
---
Gimbel & Associates Donates Cruise in Support of XPLOR Scholarship Fund
Xplor International is once again having an online and live auction! Bid online now or in person at XPLOR22.

Due to the generosity of Roger P. Gimbel, EDP Gimbel & Associates XPLOR 22 is offering an amazing item for auction. This is a unique opportunity to treat your employees, customers or prospects. All proceeds will benefit the Xplor Member Scholarship program.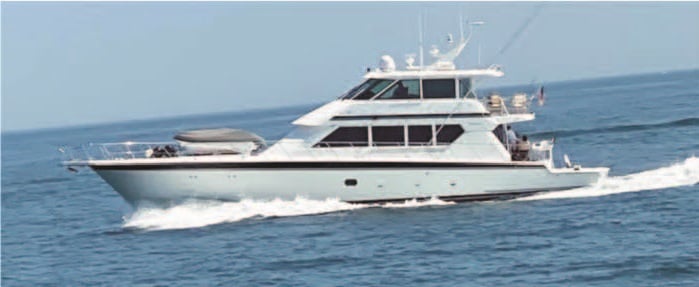 Private Luxury Day Cruise on the Hattrick Yacht - Starting Bid $2800
The Hattrick Yacht, an 82 ft. Hatteras, has been featured on "The Apprentice" and "Princesses of Long Island"

Includes Captain and Crew for up to 20 Guests

Includes boxed lunches, soft drinks & snacks

Cruise departs from Pompano Beach, Florida
---
For more information on XPLOR 22 activities and to register for the conference, click here.