Roger P. Gimbel and Gail Gimbel, of Gimbel & Associates, have established a new scholarship fund honoring Hy and Audrey Gimbel. The Herman L. Gimbel and Audrey M. Gimbel Memorial Scholarship Fund, will be part of the Xplor Member Scholarship program, which offers financial assistance to Xplor members and their immediate families who are pursuing careers in the electronic document and communications industry.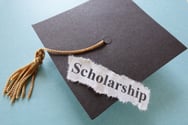 Hy and Audrey are the parents of Roger and Gail Gimbel of Gimbel & Associates. They were pioneers in the printing industry, opening their first printing business in 1942. Recognizing early on the need for on-demand copies of business documents in the 60's, they were one of the first to develop the concept of quick copy centers.
When Hy passed away in 1978, Hy's wife Audrey and her son Roger took over management of the Xerographic Reproduction Center (XRC) where Roger and Gail Gimbel continue the family tradition and continue to work together in the company now known worldwide as Gimbel & Associates (GA).
"Our parents started with almost nothing and through hard work and innovation grew their company into one with a reputation for fast service and quality work," says company president and author Roger Gimbel. "I'm proud to honor their contributions through this Xplor scholarship."
The Xplor Scholarship Fund was established in 2010 to help promote and support the next generation of professionals in the electronic document and communications industry.
To learn more about the history of the "Gimbels in Print" check out their e-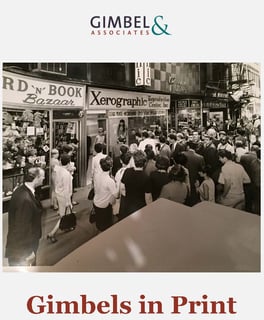 book: https://tinyurl.com/2p8xsykd
"The Gimbels have a long and storied history in the printing industry," says Skip Henk, President and CEO of Xplor. "Their 80-year history includes many industry firsts and innovations. For me, the Gimbels in Print e-book was fascinating."
Those interested in learning more about the Xplor Member Scholarship Program or to view a list of past recipients can visit: https://xplor.org/scholarship/
Xplor International is a not-for-profit association that provides thought leadership to the customer communications industry. As a community, Xplor provides advocacy, education, training, mentoring and networking opportunities.
Xplor International has its worldwide headquarters in Lutz, Florida, with affiliated offices around the world. Further information is available at www.xplor.org.