Featured here is a note from Isabel, a college student who is the latest recipient of the Herman L. Gimbel and Audrey M. Gimbel Memorial Scholarship Fund.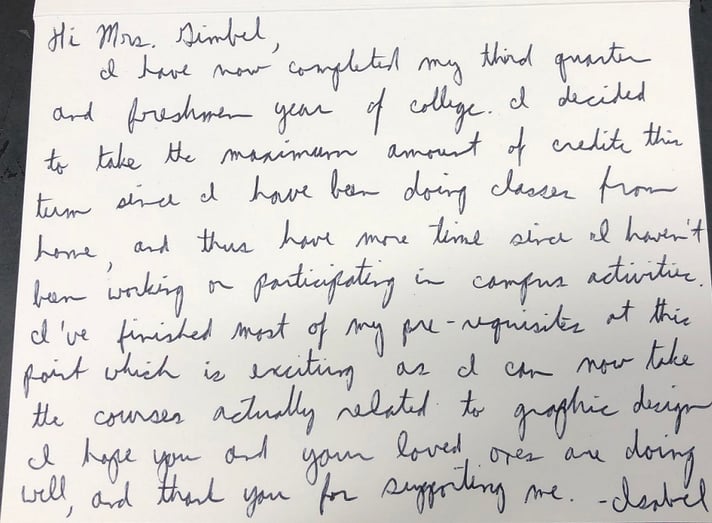 The "Hy Gimbel and Audrey M. Gimbel Memorial Scholarship" awards funds annually to a bright, up-and-coming full-time student committed to pursuing a career in the document management and graphic communications marketplace. Isabel's Major is Graphic Design. Eligibility requirements included a minimum 3.0 cumulative GPA of a 4.0 scale and full-time status at an accredited college or university. Congrats Isabel!"
Graphic arts scholarships are offered through The Print and Graphics Scholarship Foundation (PGSF) a not-for-profit, private industry directed organization that offers technical school, undergraduate and graduate fellowship assistance to men and women interested in a career in the graphic communications field. To find out more about how to donate or apply for a scholarship contact PGSF.org.