2019 Fall International Printer's Network Meeting
Tokyo, Japan
November 9-12, 2019
Roger P. Gimbel, EDP and President of Gimbel & Associates attended the annual IPN Global Fall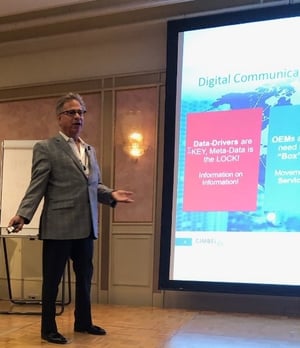 meeting held this year in the vibrant city of Tokyo, Japan. This year's meeting theme was "Henkaku" : the journey of innovation and trans-formation". At the meeting Roger presented his Outlook for the Future and Strategies for Continued Growth in Print Services.
Partnerships, such as the IPN network, are becoming more and more valuable in the struggle to keep up with technological change, capital requirements, value-added services and the rise of print as a service and supply chain networks.
IPN members meet twice a year at different locations around the world to share strategy and build trust. Members know each other well and have a deep understanding of each other and each other's business and capabilities. It's through trust and friendship that members are able to work together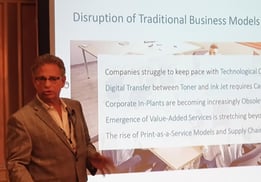 for the benefit of their global clients and their own businesses. It's also why they've been able to build significant amounts of successful business.
For more information on IPN membership and services go to: