Inkjet Platforms Bring a New Level of Customization, Impact, & Effectiveness
High speed color inkjet can revolutionize a printing business, but printers won't realize the most beneficial impacts of this technology by simply moving print from one platform to another. Profiting from inkjet requires effort in three separate areas of the workflow: data, print output, and finishing.
Though inkjet may bring new business to
a print service provider, most jobs processed on a new inkjet platform, at least in the beginning, are legacy applications. Printers developed these existing print jobs using then-current methods and technology. The legacy work is almost always a mixed bag of formats and processes. Print service providers will need to spend time on normalization and standardization as they prepare to introduce new inkjet platforms to their operations.
Print service providers must consider three data-related issues. First is the format of the print files themselves. Legacy jobs were likely created from a variety of input sources and the original developers had no idea about the future needs for inkjet. Composition methods that worked fine on older equipment can cripple performance on inkjet platforms during the raster image processing (RIP) phase. Unwise choices about color use can cause excessive ink coverage that eliminates the expected production cost savings. Printers will likely need to reconfigure files for the new platform to ensure consistency and efficiency.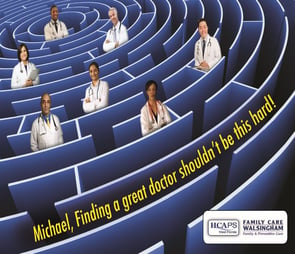 The second aspect of data analysis is the opportunity for customized content, personalization and segmentation properties of digital printing. Legacy offset jobs didn't use data to control output appearance. The offset press' mission was to produce high volumes of identical images. Variable content is the most compelling aspect of inkjet printing and customers will want to leverage this functionality. Every page, image and piece of content can be different, with no impact on production cost or productivity. As part of the migration plan, print service providers need to educate and discover with their customers, how digital technology with personalization and customization of content can improve the response and results of printed material formally produced on offset presses. Print service providers will use customer-provided data to create new data streams optimized to take advantage of the variable data capabilities offered by inkjet presses.
The third aspect of workflow consideration for in
kjet is ink optimization. There are many
ink options across the major inkjet manufactures with new improvements coming to the market regularly. Optimizing files to minimize ink usage while creating the desired image quality involves data and font analysis, paper testing and choosing the best ink option settings for the specific application. The cost factor for ink is the biggest variable in determining the overall cost for a job. Migrating legacy applications often
requires testing and changes in the data stream to achieve the desired ink usage. Migrating legacy offset jobs to inkjet requires testing and effective decision making with each
client to optimize cost.
Print service providers seeking expense reductions from their inkjet invest-ments must configure their applications for high productivity. When printers combine formerly separate cut-sheet jobs into efficient work units for
continuous feed devices, they achieve their cost-cutting goals. Intelligent job-merging results in production efficiencies and cost savings. A plan to combine print jobs and minimize the number of paper stocks, with an eye on efficiency will generate the best results.
Excessive paper changes will reduce productivity on inkjet presses. Print shop managers should strive for substrate standardization. They must analyze the legacy work migrating to the inkjet presses and then
approach customers to explain how adjusting the paper stock allows access to all
the advantages inkjet provides. Inkjet printing often requires shifting to a new paper to achieve optimal image quality. Choosing a paper stock that will produce satisfactory results for most of the legacy jobs in the shop requires research and testing. Explaining a necessary paper-swap to customers involves positioning the options for image quality, and the intended results for the application within the context of cost optimization.
Merging inkjet jobs with identical finishing requirements is a strategy print service providers must address to enjoy the most lucrative return on their inkjet investments. Finishing is often the bottleneck of document production. Changes printers make to keep their finishing equipment running without excessive operator intervention will allow the productivity gained during printing to continue through the finishing process.
When inserting is part of the finishing operation, printers will want to standardize on a single outbound envelope design to avoid envelope changes. Some mailers use double-window envelopes to support multiple customers or business units. Others add inkjet heads to their inserting equipment, allowing them to customize the envelopes on the fly.
Print service providers will reduce operations cost by adding inkjet to their facilities and modifying their workflow to leverage the technology. And more importantly, inkjet enables print providers to offer customers strategies to improve the results of their print applications. Inkjet platforms bring a new level of customized content, impact, and effectiveness to printed materials. Enabling customers to reach their goals by improving their document production and which deepens customer relationships and opens the door for providing more services and new applications.
InkJet Ready

, produced by Printing Industries of America, is an online conference featuring cutting-edge sessions on the latest in inkjet. Inkjet Ready will take place on August 9 and 10. Click here for more information on how to participate.